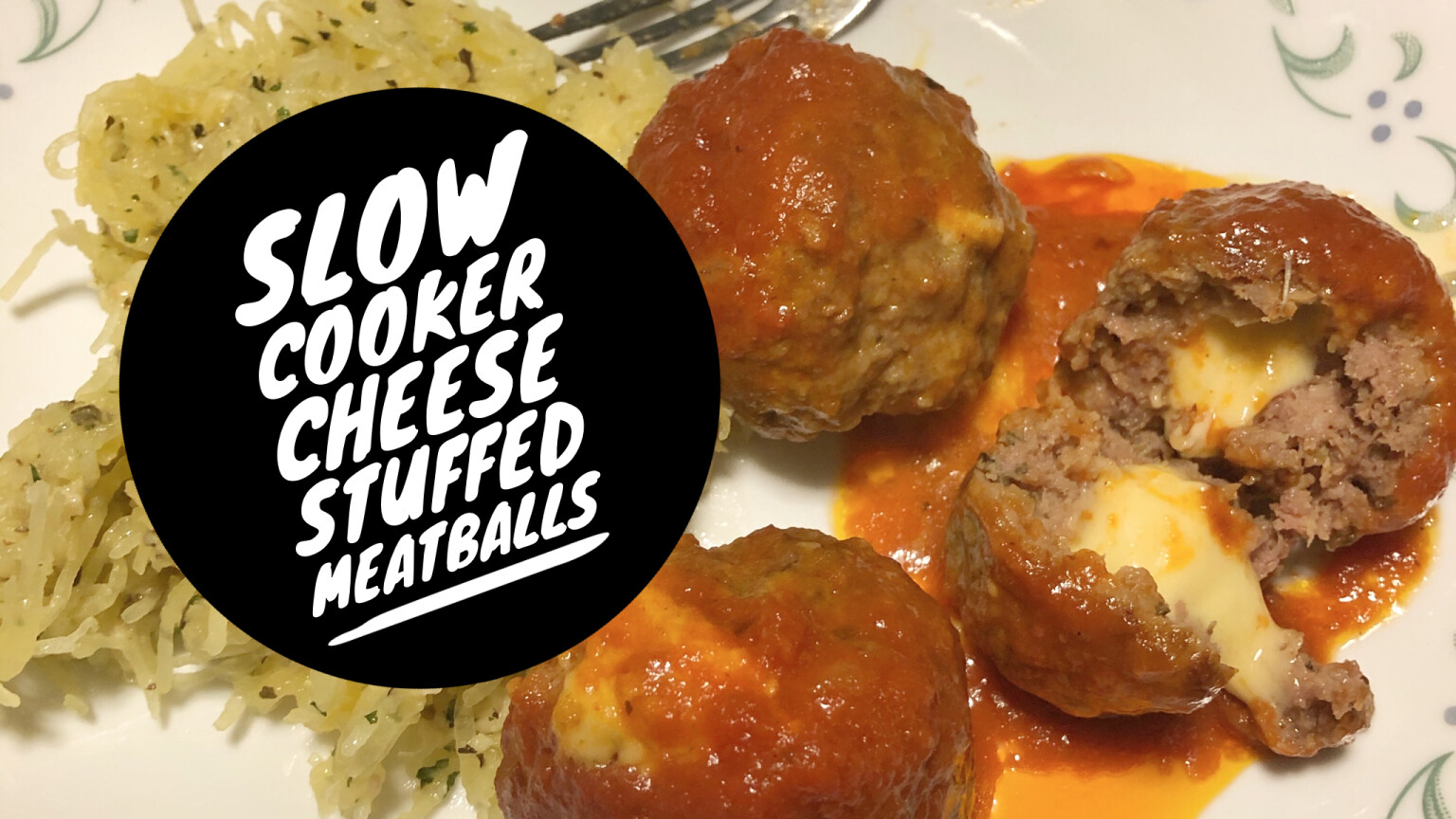 Tuesday night has become crockpot night in our house. Brandon is on duty and I (Angela) have meetings. So rather than having a super late supper that I have to rush to put together after my meetings, I turn to the crockpot.
I do believe we have found a favorite. At least if you ask Brandon. In fact I believe he even referred to this meal as a spiritual experience. It's some seriously good stuff y'all! And keto friendly, if that's your thing.
So without further adieu (because I had lengthy recipe blogs. If I came for the recipe, please just give me the recipe), I give you Slow Cooker Cheese Stuffed Meatballs.
Recipe Name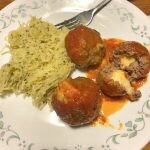 Ingredients
1

lb

ground hamburger meat

1

lb

ground sausage

1/2

cup

bread crumbs

2

large eggs

1

tsp

salt

1

tsp

garlic powder

1

tsp

onion powder

1

tsp

dried oregano

1

tsp

dried basil

4

oz

cheese of cubed Gouda cheese (or cheese of choice)

Know that if you choose Mozzarella, most of it will ooze out rather than stay inside the meatballs

1

Tbsp

olive oil

1

jar

favorite marinara sauce

We like Prego
Instructions
1. In large bowl, combine hamburger, sausage, bread crumbs, eggs, salt, garlic powder, onion powder, oregano, and basil.




2. Mix well, but don't over mix.




3. Form into 16 meatballs. Press one cube of cheese into each meatball and seal well.




4. Heat oil in skillet, over medium. Brown meatballs (they will not be fully cooked). This usually takes me a couple batches to get them all.




5. Pour half the jar of marinara into the bottom of the slow cooker. Add meatballs and top with remaining marinara.




6. Cook for 3 1/2-4 hours on low.




7. Enjoy with your favorite veggies!




Note: You can make extras and freeze them. This makes for a super easy meal on a busy night, or even a snack or lunch.
I've never been great at weekly meal prep. I try to make out our dinner menus for the week but that's about it. Actually prepping as in cutting veggies, cooking for lunches for the week, things like that…yeah, not really my thing.
But breakfast works better for me if I have some done up ahead of time. Like overnight oats or these egg muffins.
I'll be adding more variety over time. So be sure to come back often and check. Or better yet…subscribe to our email list and we'll be sure you have it in your inbox when it happens!
Ready to up your game in healthy eating? Check out my Healthy Eating Program and see if it's right for you.
Egg Muffins (Base Recipe)
Ingredients
10

eggs

1

tsp

salt

1/4

tsp

black pepper
Instructions
Wisk together and proceed to your preferred additions below.




Once all ingredients (from chosen recipe below) are combined, divide into 12 muffin cups (sprayed or lined with silicone liners).




Bake at 400 for 15 minutes.
---
Ingredients
1

base recipe

1/2

tsp

garlic powder

1/2

tsp

onion powder

1

tsp

dijon mustard

2/4

cup

grated cheese

3/4

cup

cooked ham
Instructions
Wisk garlic powder, onion powder, and mustard into egg base. Stir in cheese and ham.
---
Buffalo Chicken Egg Muffins
Ingredients
1/2

tsp

garlic powder

1/3

cup

buffalo sauce

1/3

cup

chopped green onions

1

cup

chopped cooked chicken or turkey
Instructions
Wisk garlic powder and buffalo sauce into egg base. Stir in green onions and chicken/turkey.
---